Design thinking, now more than ever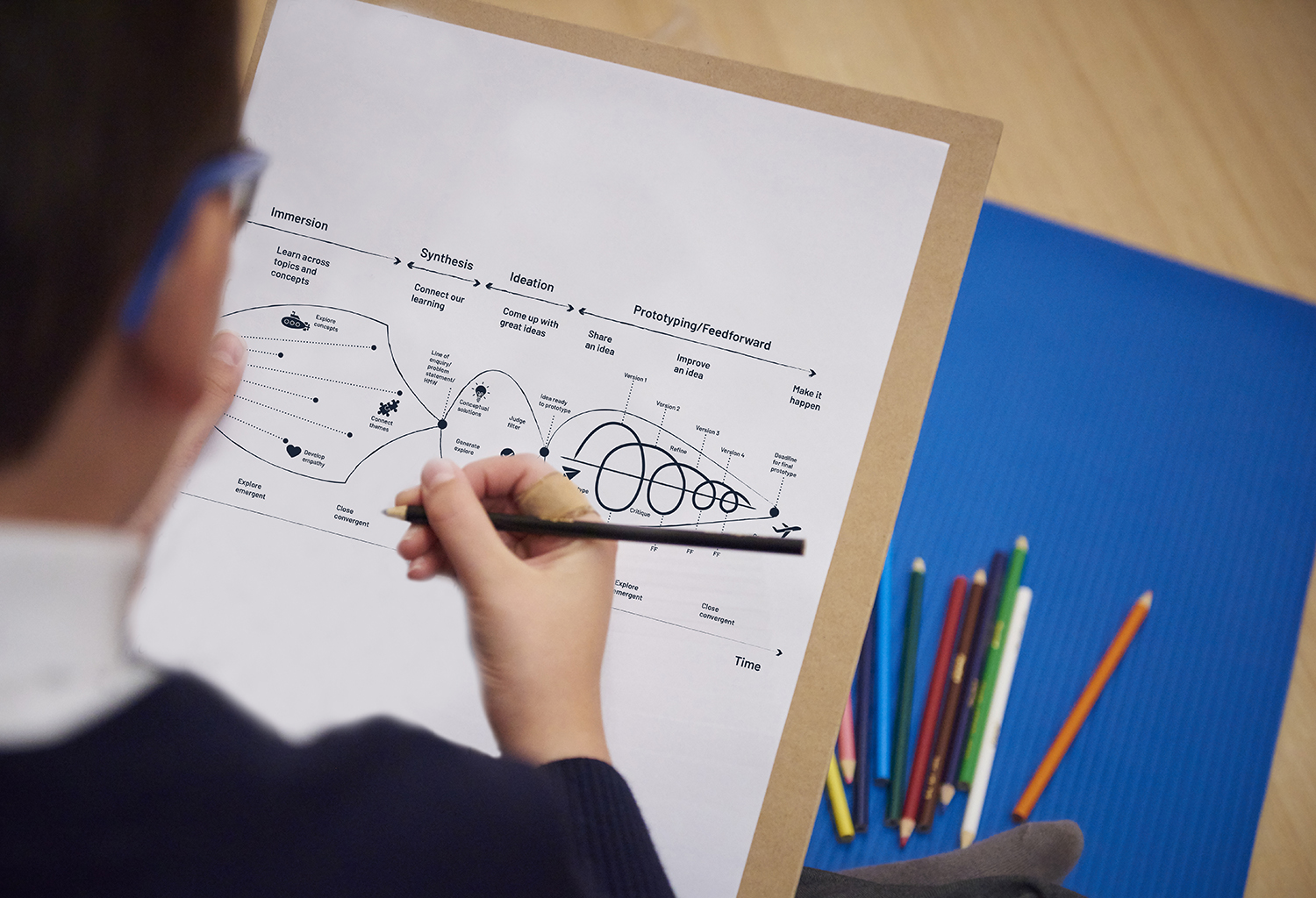 Design thinking is a mindset and approach to learning, collaboration and problem solving for innovation and transformation, writes ISV's Winnie Wong.
The COVID-19 pandemic has disrupted industries, pushing millions out of work around the globe. The world is facing unprecedented social and economic challenges and many are scrambling to make ends meet.
However, we have seen throughout history that during times like this, green shoots can still emerge. Around the world, businesses have started to reimagine the 'next normal'. Some have even completely redesigned their core business to reflect consumer needs, such as gin distilleries producing hand sanitisers and taxi industries diversifying into delivery services in a bid to stay afloat.
Similarly, the pandemic is one of the biggest disruptions the education sector has seen. Schools have been forced to rise to the challenges presented by the pandemic, making the transition from in-person to remote learning. These changes give us a glimpse of how education can change in a short period of time, as teachers re-imagine their teaching strategies and students adjust to new learning routines.
"We are generally only able to venture into new territory when we feel sufficiently (but not overly) secure, as this unlocks the prefrontal cortex which is responsible for innovative thought."
Navigating ambiguity and the future of education
The importance of augmenting teaching and learning through technology, as well as digital resilience and competency, were factors highlighted in an ISV discussion paper we released in late 2019. Navigating the future of education considered some of the emerging challenges influencing schools and their students in a rapidly changing world.
Fast forward to the present and we find change making its way into our lives again.
On a personal level, change and innovation require a delicate balance. Neurologically, when we experience heightened stress, we tend to retreat into habitual responses. We are generally only able to venture into new territory when we feel sufficiently (but not overly) secure, as this unlocks the prefrontal cortex which is responsible for innovative thought.
It is therefore important that we set aside opportunities and time for innovation. In group settings, this allows a diverse range of people to safely engage and collaborate to create new ideas and solutions, rather than reverting back to automatic patterns of thinking and acting.
A human-centred approach to problem solving
To navigate our way through uncertainties, a human-centred approach like design thinking can be hugely beneficial. The design thinking framework is a powerful tool for learning and change as it counteracts human biases that can thwart creativity.
It is a human-centered approach to problem solving that begins with defining a particular challenge, empathising with others, brainstorming ideas, developing prototypes and enhancing those prototypes through feedback to produce a viable solution.
Design thinking is commonly known for its five non-linear stages of problem solving: immersion, synthesis, ideation, prototyping and feedback. But on a deeper level it is an iterative process – a mindset and an approach that empowers people to think creatively and critically, to unlearn and to learn anew. When done well, it provides an environment for exploring out-of-the-box thinking and testing new ideas, which empowers an individual or a team to address the core needs of a problem.
Tackling a challenge using design thinking enables us to put humans at the heart of the design processes to understand and envision strategies in response to change. More recently, we have observed some great examples of businesses and government bodies using design thinking to come up with innovative solutions to flatten the COVID-19 curve and reduce economic impact.
"Design thinking provides a structure for educators to work collaboratively to reframe a problem, experiment and co-design a curriculum that works in their school context."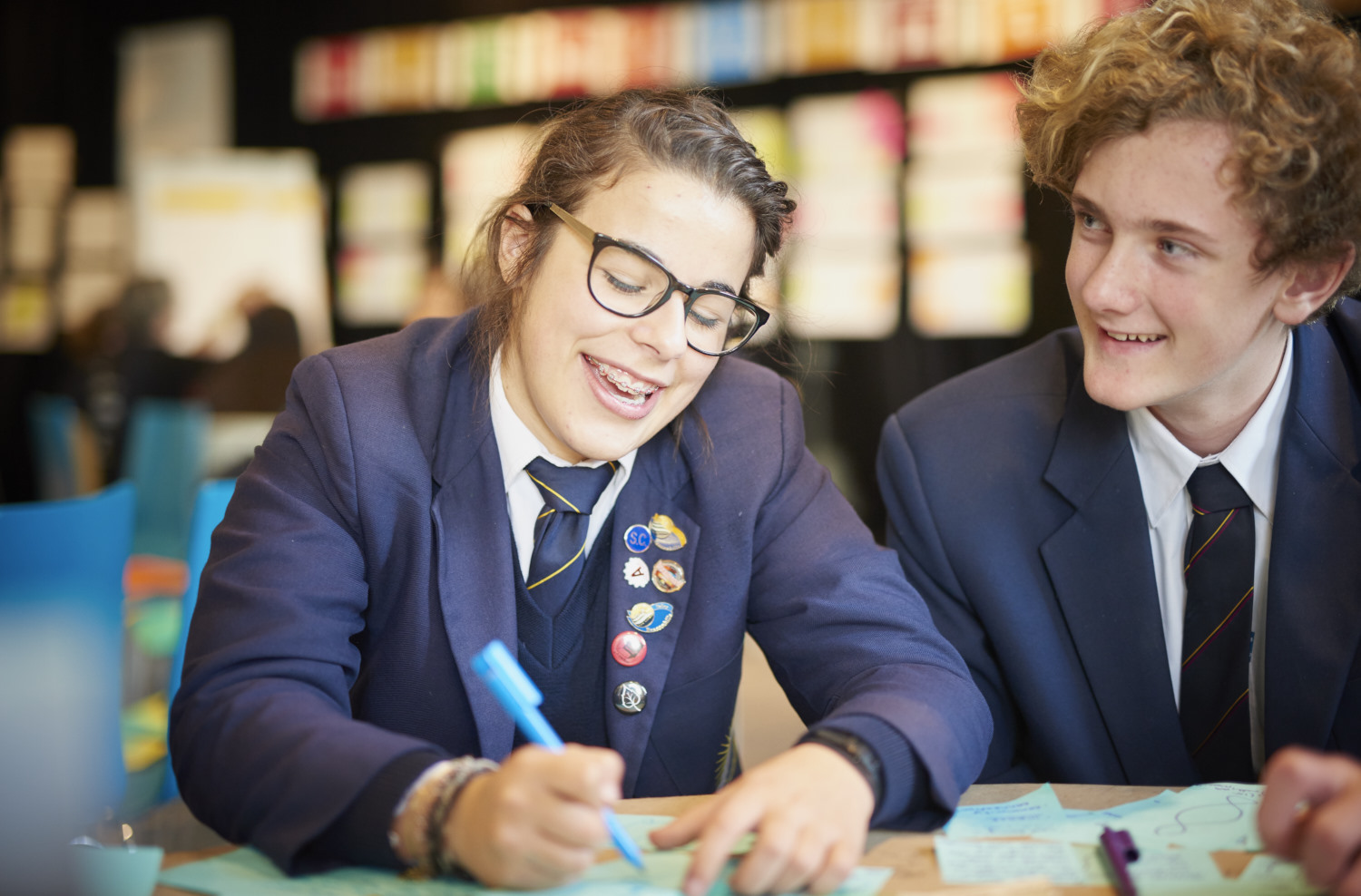 Design thinking for education
In education, we have seen design thinking utilised in two main areas:
to design effective educational programs and curriculum
to equip students with the necessary skills for the future.
Design thinking provides a structure for educators to work collaboratively to reframe a problem, experiment and co-design a curriculum that works in their school context. It supports a culture of collaboration, as well as a mindset for growth and experimentation, among teachers to explore ways they can influence, implement and realise more open-ended student-led learning.
More recently, we have also observed educators using COVID-19 design challenges as social experiments for students to explore and tackle current real-world problems. Students start by empathising, defining a problem, brainstorming ideas for exploration, designing viable solutions, testing prototypes in different constraints and re-designing prototypes through feedback.
The design thinking model provides a platform for students to identify their learning strengths and weaknesses and take control of their learning journey. It is not grade driven, but product driven, with learning outcomes acquired as part of the process rather than assigned at the end. It promotes skills such as metacognition, creative and critical thinking, collaboration and communication. As design thinking mimics real-world experience, it also fosters civic awareness, social belongingness and citizenship.
A safe space to 'fail'
By providing a safe space to 'fail' through the design thinking process, students can attain the self-confidence to speak their mind, tackle problems and – above all – develop a mindset for growth. Design thinking also encourages empathy, innovation, optimism and resilience. This mindset is more important than ever given the current pandemic and it will continue to have far greater value in the long term.
While we cannot control what life throws at us, we can control how we think, what we prioritise and how we make decisions by embracing our vulnerability as strength, and by having the right mindset. What if we use this time to reflect and invigorate old ways of thinking and doing things, to turn challenges into opportunities?
COVID-19 is a catalyst for change and innovation as it provides an environment for launching and testing new ideas. However, when facing uncertainties, it is essential to have a structured thinking process and a sufficiently secure environment to guide innovation.
Design thinking informs human-centered innovation, and provides a solid structure and foundation for innovation. Using a human-centered design in response to the current challenge can accelerate best practices around innovation, collaboration, flexibility, inclusion and accountability. With the constant change present in today's world, there will be a continuous demand to adopt a growth mindset and act upon it to unleash innovation.
Design Thinking 4 Learning
Independent Schools Victoria (ISV) offered the Design Thinking 4 Learning (DT4L) program exclusively to ISV Member Schools over the last three years.
It explored design thinking as a model of inquiry and aimed to create an active community of schools that will become high-paced incubators of design thinking practice and establish classrooms as innovation labs.
Winnie Wong is ISV's Research and Evaluation Officer.