Smart education for workplaces in the future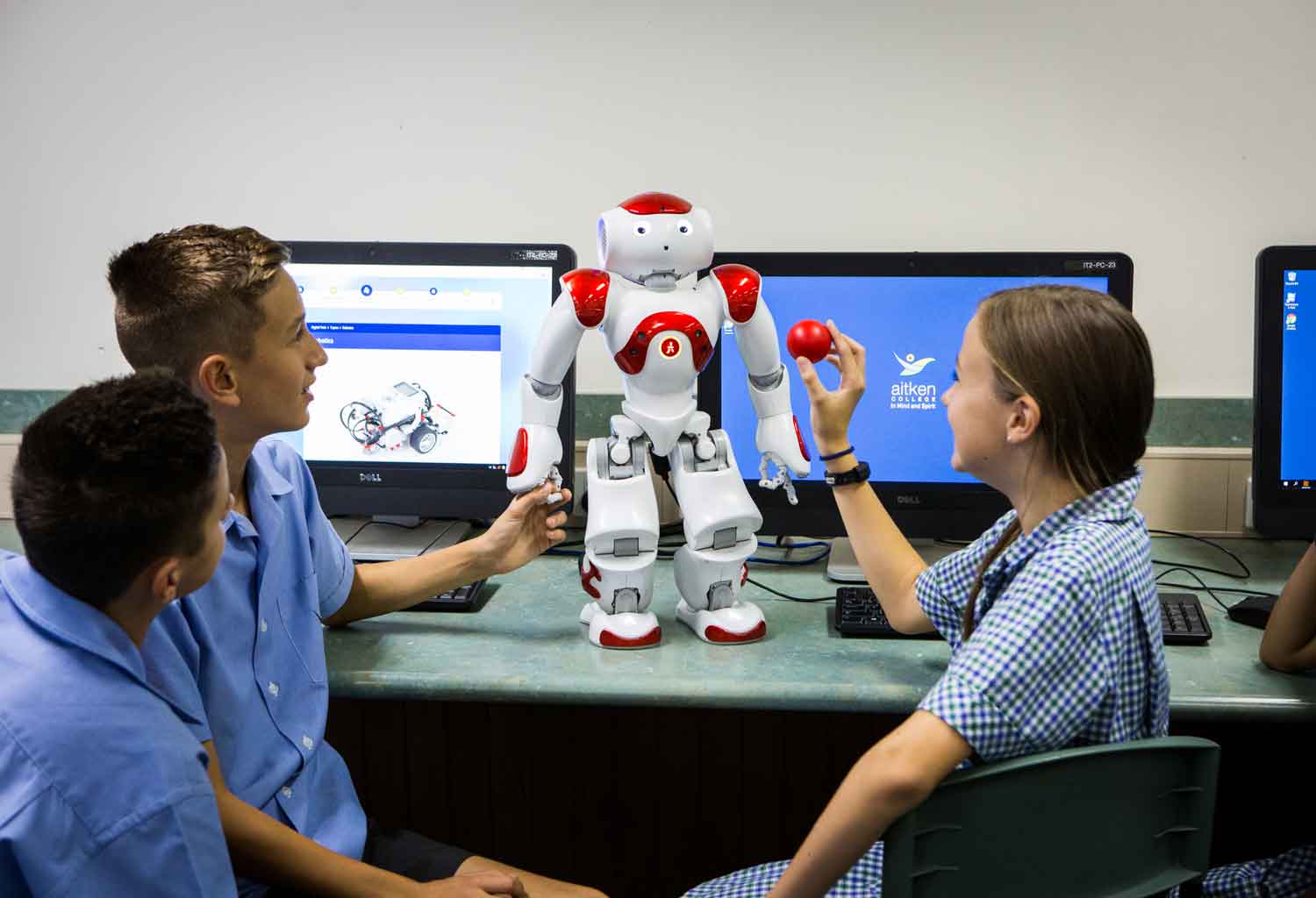 A new report has predicted the type of skills our school students will need when they enter rapidly changing workplaces in just over a decade's time. A key finding is that automation will change every job in every workplace.
This prediction presents a challenge – not only for students, but also for teachers who have to prepare them for the future. The good news is that plenty of our Member Schools are dealing with the challenge.
The report, prepared by the Foundation for Young Australians (FYA), is called The New Work Smarts: Thriving in the New Work Order.
It's based on an analysis of over 20 billion hours of work by 12 million workers in 400 occupations, which is used to predict the skills and capabilities that will matter in 2030.
If you think that's a long way off, the report points out that 2030 is when current primary students will be close to finishing their school education and students now in high school will be entering the workforce.
The report predicts that by 2030 young people in the workforce, on average, will:
spend 30 per cent more time per week learning skills on the job
spend 100 per cent more time at work solving problems
spend over 40 per cent more time on critical thinking and judgement, and over 77 per cent more time using STEM skills
use written and verbal communication and interpersonal skills for 29 hours each week (up 14 per cent).
It predicts these new workplaces will have fewer managers, meaning workers will have to develop an 'entrepreneurial mindset' so that they can supervise and manage themselves.
FYA Chief Executive Officer, Jan Owen, says the report provides an opportunity to equip young people with the skills they'll need to navigate changes in the way jobs are done.
This presents a challenge to schools and teachers, as they seek to ensure students gain those skills. According to Ms Owen, it means 'we must urgently transform our traditional education and training approaches and institutions into immersive learning partners'.
Teaching, clearly, is not immune to this change.
The report says the growing use of automation and digital learning tools will mean that by 2030 teachers will have more time to interact with students; they will routinely use digital technology to make classrooms more interactive and student-centred; and they are likely to spend less time grading and more time facilitating self-directed learning.
These changes in teaching practice are already underway in Member Schools. If you haven't visited a school lately, check out what your local paper is reporting about what's going on in modern classrooms.
You'll discover that Member Schools embrace the need to ensure their students have not only technical skills required for the 21Century, but the mental attributes as well – like creativity, curiosity, persistence, resilience and teamwork.
Through the professional learning offered by our Development Centre, ISV supports staff in Member Schools to keep abreast of the knowledge and skills they need to ensure their students are ready for the new ways of working.
Among the courses and seminars offered by the Development Centre are opportunities for teachers to access expert information on subjects including classroom technology, ways to encourage curiosity, digital story telling and developing students' thinking skills.
The FYA report notes that, in the future, 'continuous learning will be part of our everyday engagement at work'.
At ISV, we recognise that continuous learning is already part of our everyday business.