Idea into Action
A toolkit for change and innovation
Implementing and sustaining innovation in any organisation can be difficult, particularly in complex settings like schools.
Innovation is a transformation of practice. It requires nuance in its implementation and adjustments on the part of all those involved in the change effort.
In August 2022, Independent Schools Victoria will release our Idea into Action toolkit – part of an ongoing research collaboration with Project Zero at the Harvard Graduate School of Education.
The toolkit is a comprehensive resource to help schools achieve large-scale innovation or complex change. It provides a practical set of tools to work through, including:
ReVisioning – Evaluating and positioning an idea for change.
Edge Effect – Creating a synergistic edge between new ideas and established initiatives.
Four Key Quests – Guiding the change through themes of Vision, Leaders, Community and Institution.
Join us for the toolkit masterclass on Wednesday 10 August
Join us for the Idea into Action Eco Toolkit Masterclass where Principal Investigators from Project Zero, Professor David Perkins and Dr Flossie Chua will be with us in person. We will also hear case studies from Independent Member Schools that have implemented the toolkit to support complex change.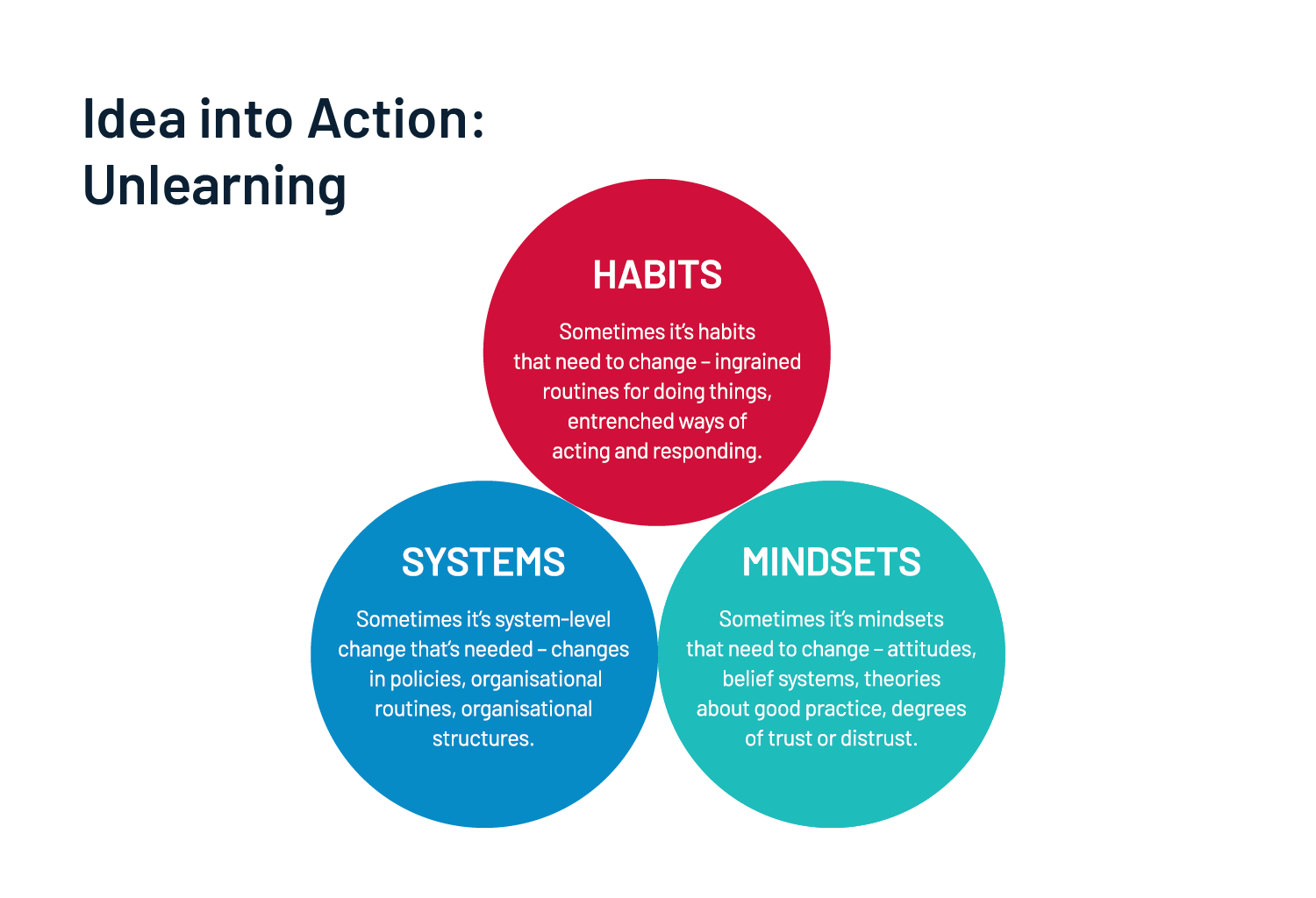 Sign-up to receive a sample tool: Unlearning
'Unlearning' is one of many tools from ISV's forthcoming Idea into Action toolkit.
This tool is about to learning to think, behave or perceive differently when there are already beliefs, behaviours or assumptions in place that can get in the way of change or innovation – either at an individual, group or organisational level.