ISV Procurement Program
Enjoy exclusive discounts on a range of products and services, especially for Independent schools.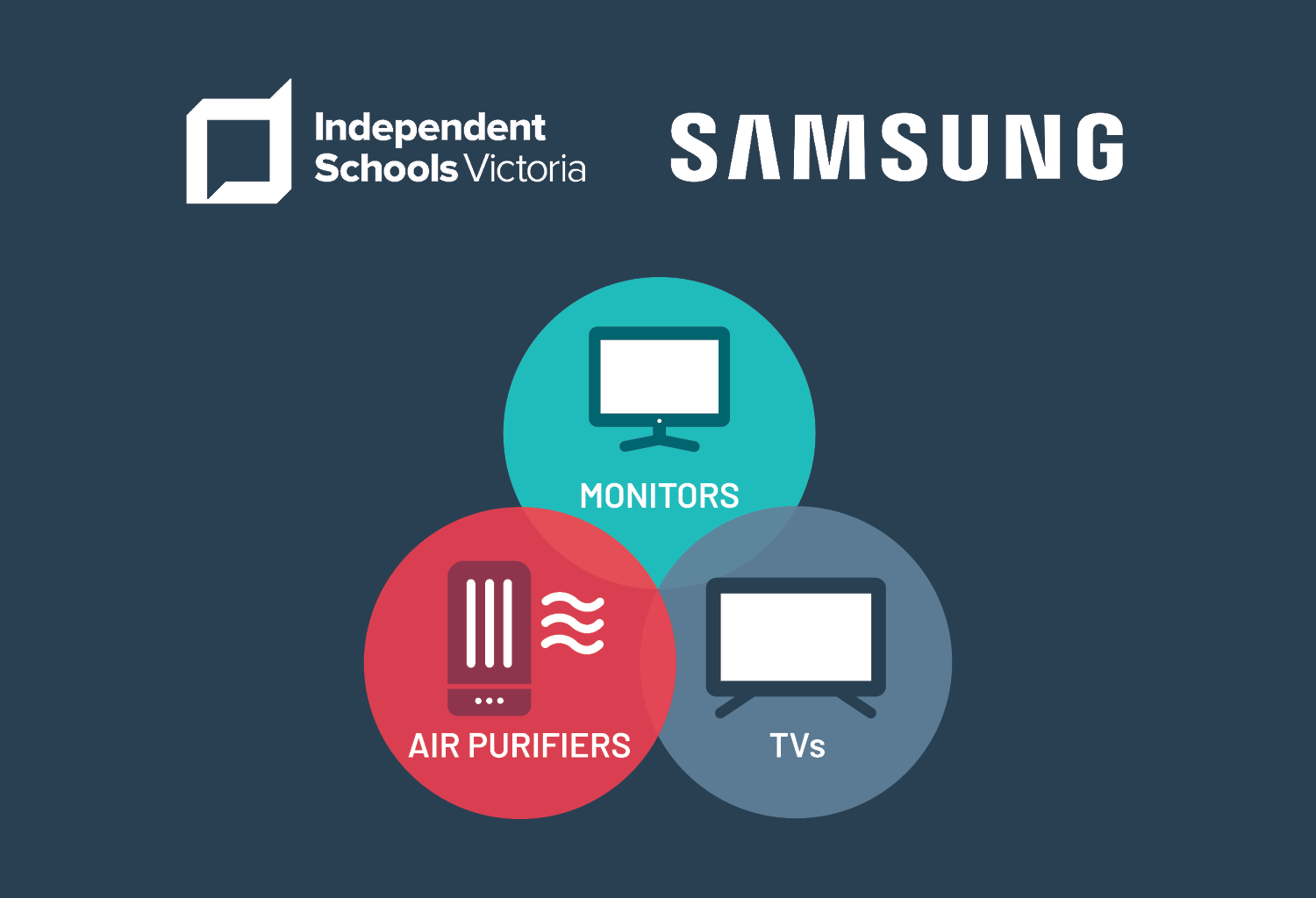 ISV's Procurement Program provides Member and Affiliates with access to a variety of discounted products and services.
Samsung Schools Store
ISV Members and Affiliates are eligible for discounts of up to 30 per cent on a range of products through the Samsung Schools Store.
Eligible products include air purifiers, Flip interactive displays, business and everyday TVs, monitors and general appliances like dishwashers and refrigerators.
All purchases include free delivery.
Access the Samsung Schools Store
Log-in to the Samsung Schools Store via the link below.
If you don't already have an account, you will need to request access. Once your school's registration is approved, we will email a link to access the store.
Watch this space
Keep an eye on this page as we develop new partnerships with service providers and suppliers. If you have any questions or feedback, please email membersupport@is.vic.edu.au.