LEAD School Effectiveness Surveys
Listen. Evaluate. Act. Deliver.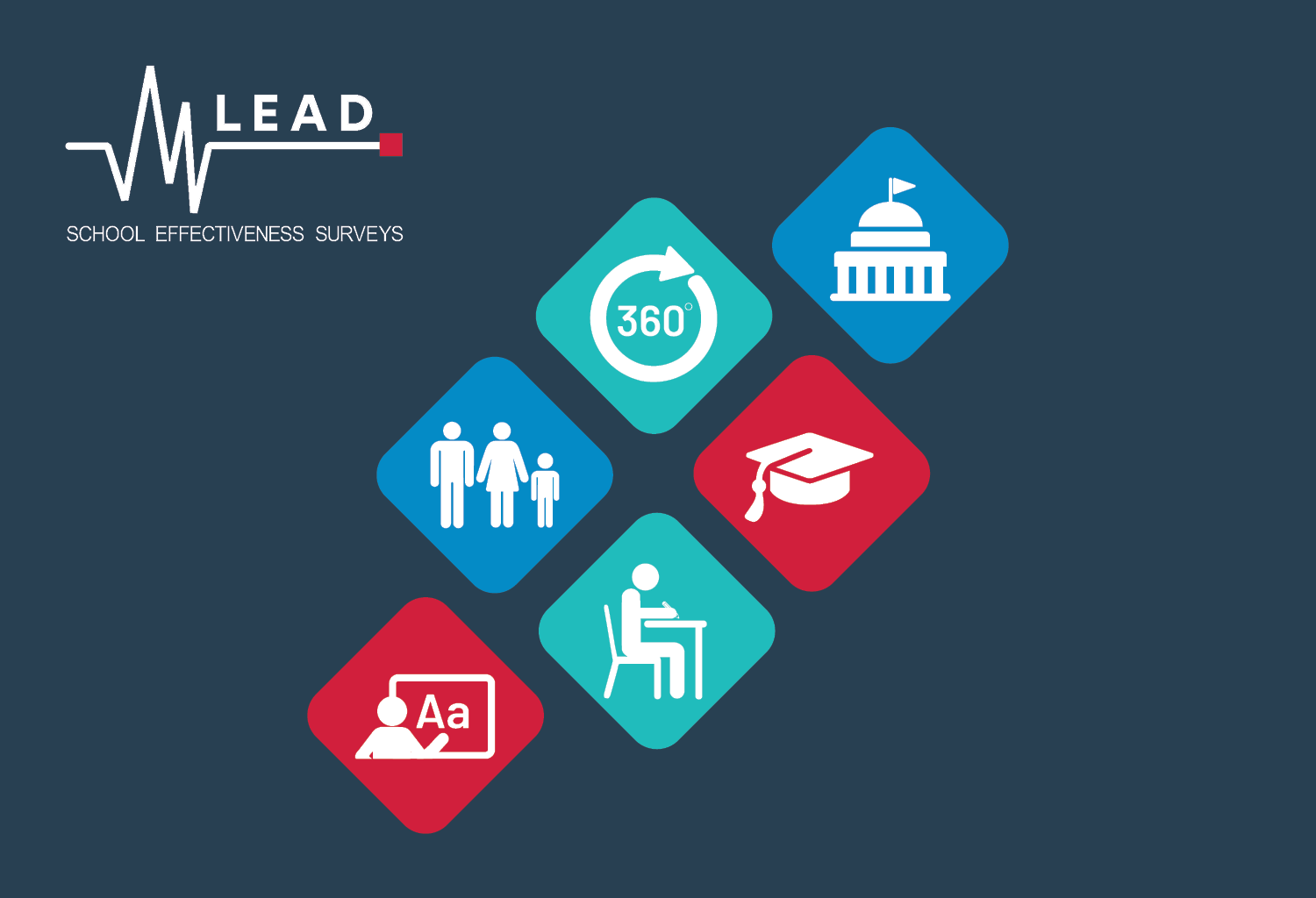 Is your school taking the LEAD?
ISV's LEAD School Effectiveness Surveys are an essential school improvement tool, developed especially for Independent schools.
The full suite of LEAD surveys provide a powerful measure of school effectiveness, enabling you to review your school's performance benchmarked against other Independent schools.
With valuable data from students, staff and parents, our LEAD surveys enable you to make informed decisions based on actionable insights from your school community.
Registrations for this year's LEAD School Effectiveness Surveys closed on Friday 14 July. If you have any questions, please contact the ISV Research Team.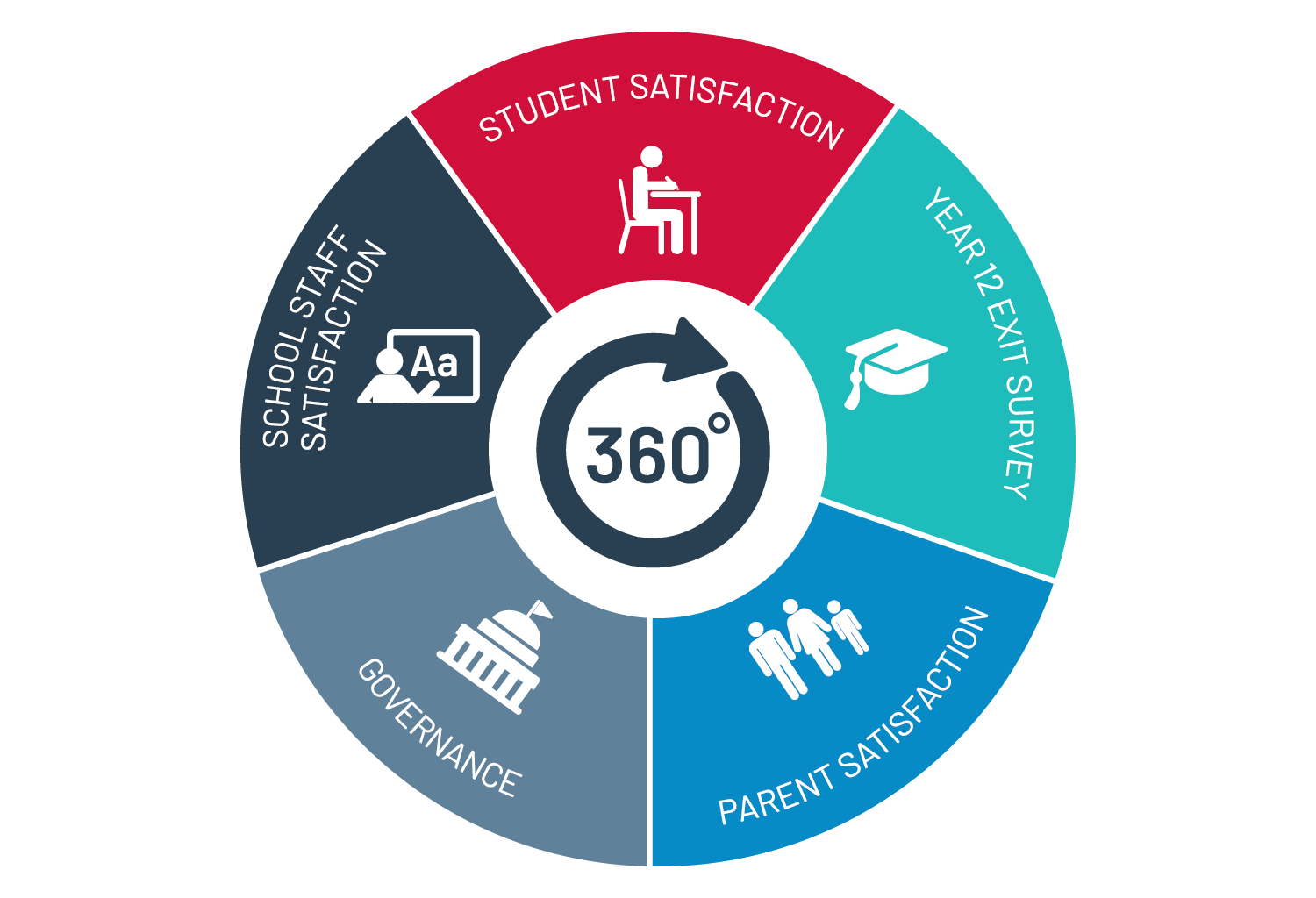 Leverage the full suite of LEAD surveys
Student satisfaction – learning, pastoral care, peer support, discipline and safety, and more.
Year 12 exit survey – measuring students' satisfaction with their time at your school.
School staff satisfaction – with their workplace and the school in general.
Parent satisfaction – parent opinions on your school and its learning outcomes.
Governance – the health of your school's governance system.
We encourage schools to participate in the full suite of surveys to ensure you gain the full benefit. However, schools can participate in any number of individual surveys.
Member Schools can also participate in two supplementary surveys – Salary and Conditions of Employment Benchmarking Survey, Human Resources Benchmarking Survey – offered by ISV free of charge.
Gain a comprehensive insight of your school's performance through the eyes of students, staff and parents.
Internally benchmark your school's performance over the years to measure and monitor growth and make data-informed decisions.
Externally benchmark your school's performance against almost 400,000 respondents from Victorian Independent schools, as well as a segmented benchmark group similar to your school.
Interrogate your data and construct timely visual stories for your stakeholders using isAnalyse, ISV's custom-built interactive dashboard.
Obtain key insights into core elements of an effective school, using survey instruments validated by the University of Cambridge.
"The benchmarking and ability to view longer-term trends are invaluable and have informed the past three College Strategic Plans."
— Braemar College, active LEAD participant since 2009
How are schools using LEAD to improve?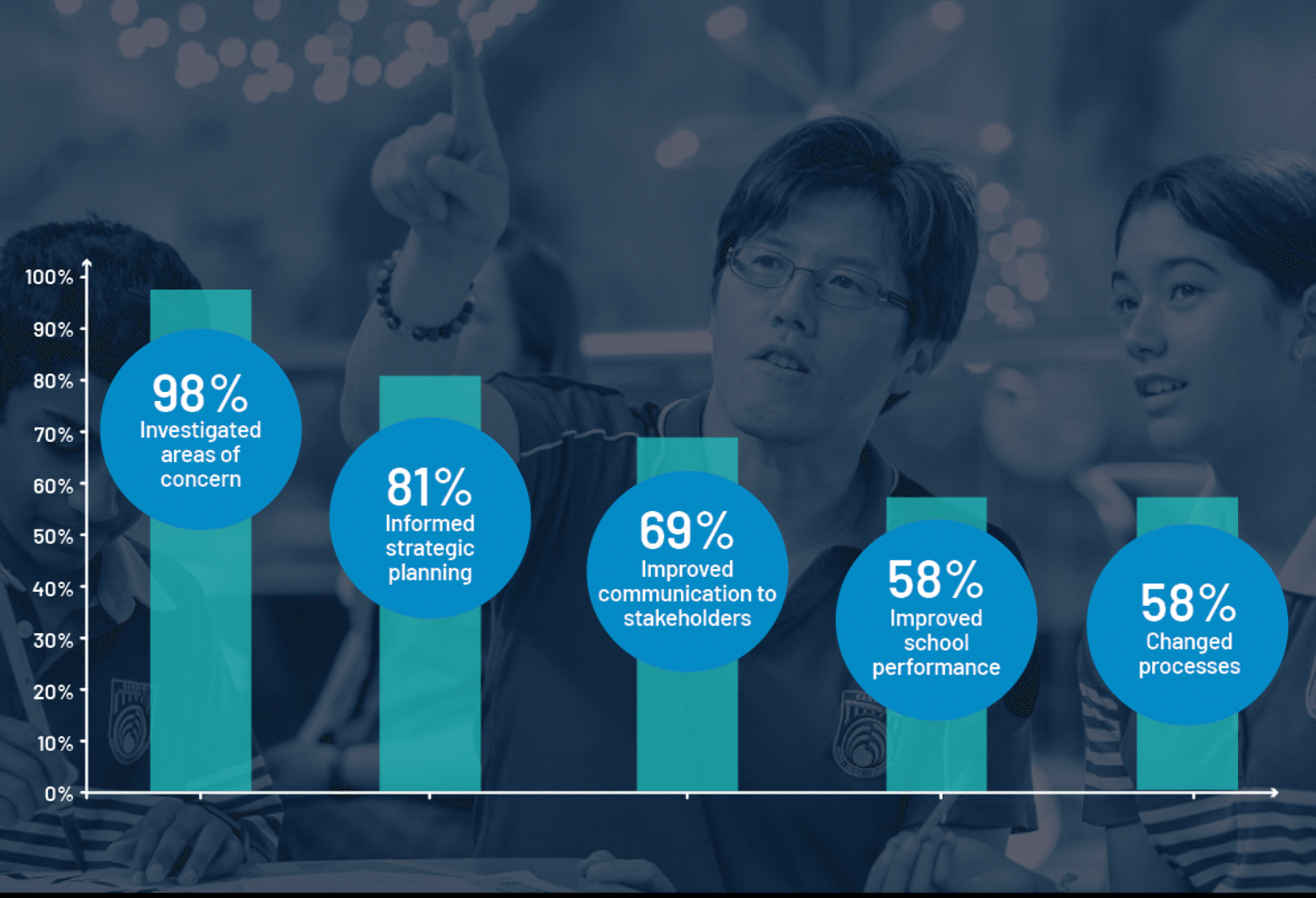 On a 0-10 scale, those surveyed were highly satisfied with ISV's LEAD School Effectiveness Surveys (8.1 out of 10) and were strongly likely to recommend it to other schools (8.0 out of 10).
Survey conducted in April 2023 among LEAD schools 2019-2022 (n=26)
"Once we developed a Recognition and Development Framework, we were able to use the LEAD data to track the impact on … staff satisfaction relating to recognition and development. We saw a significant improvement in our results and our newly implemented framework is progressing very well."
— Lowther Hall Anglican Grammar School
Schools already taking the LEAD
Almost 170 ISV Member Schools have participated in ISV's LEAD surveys, one or more times, over the last 17 years.
Read how previous LEAD participants have used their results to share a powerful story with their school community.