Winners selected from record entries to student poetry competition
Wednesday 6 September 2023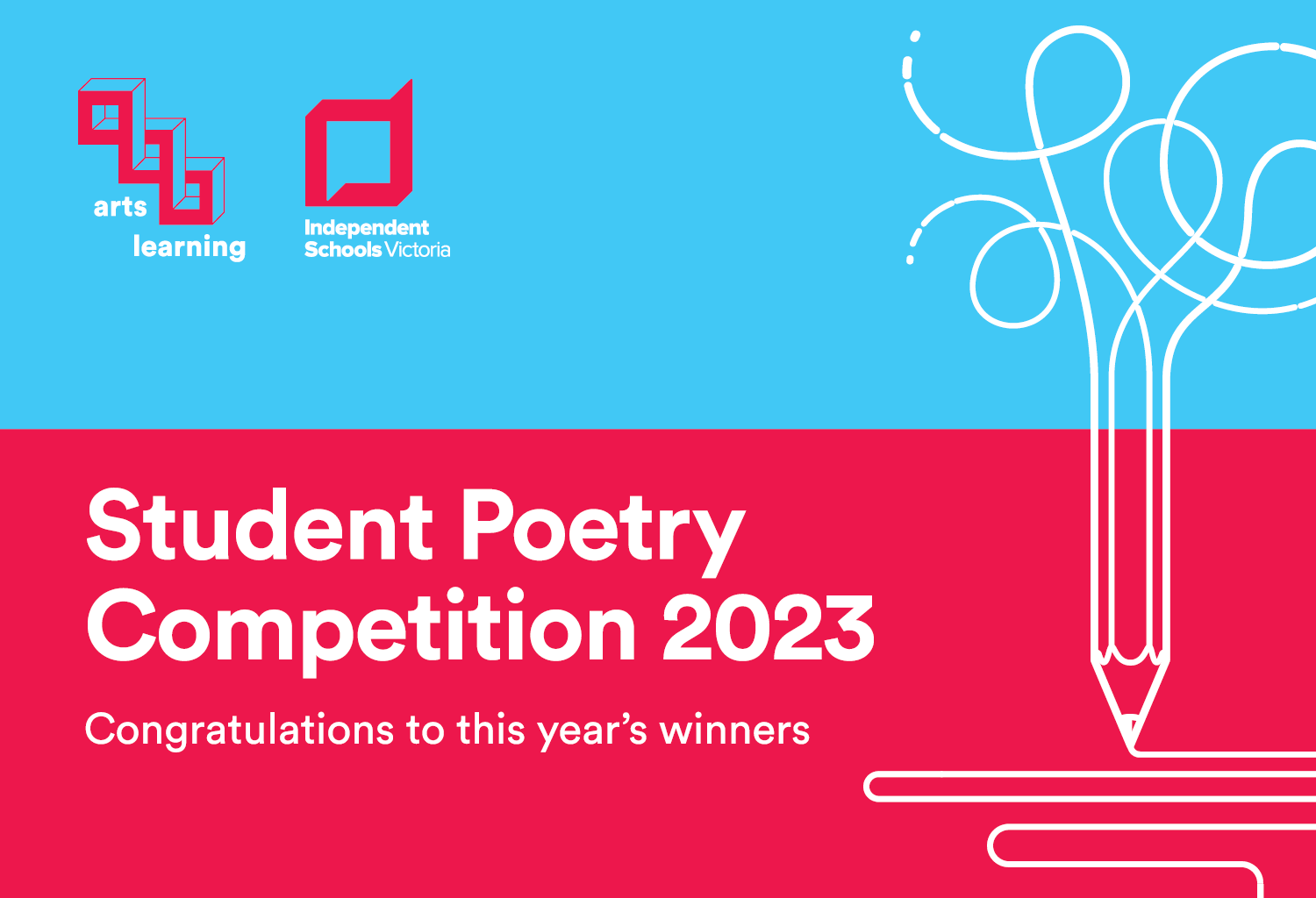 The winning poems in the annual Student Poetry Competition run by Independent Schools Victoria were announced today, drawn from close to 600 entries from schools across the state.
Many of the winning poems, totalling well over 100,000 words from students ranging from Foundation to Year 12, focussed on the optional theme of 'journeys'.
The judges commended the winners for their engaging poems, their fresh use of language, and their creativity.
They thanked all students who entered the competition 'for generating slivers of delight into the lives of so many'.
"The joy of discovering often breathtaking poetry has been an enormous thrill."
— The judges of ISV's Student Poetry Competition
A journey through the years
Winning poets included Grace Sudjono from Harkaway Hills College, who has entered the contest three times and been a prize winner each year.
This year she was a winner in Year 7-8 category for performance poetry, in which she recited her poem 'Journey this Far', about a journey through the generations.
The judges commented on her confident and calm style that allowed 'thoughts to marinate in the minds of the audience'.
Prizes were awarded to seven poems in the performance category, and 14 in the written category.
ISV Chief Executive Michelle Green said this year's record number of entries confirmed the popularity of poetry among young people.
'It's further evidence that students embrace the arts when it's an integral part of the school curriculum,' Ms Green said.
The competition, now in its fourth year and open to students in all schools (Independent, Government and Catholic), is a highlight of ISV's arts learning program.