Teaching Excellence Program 2024
Making great teachers exceptional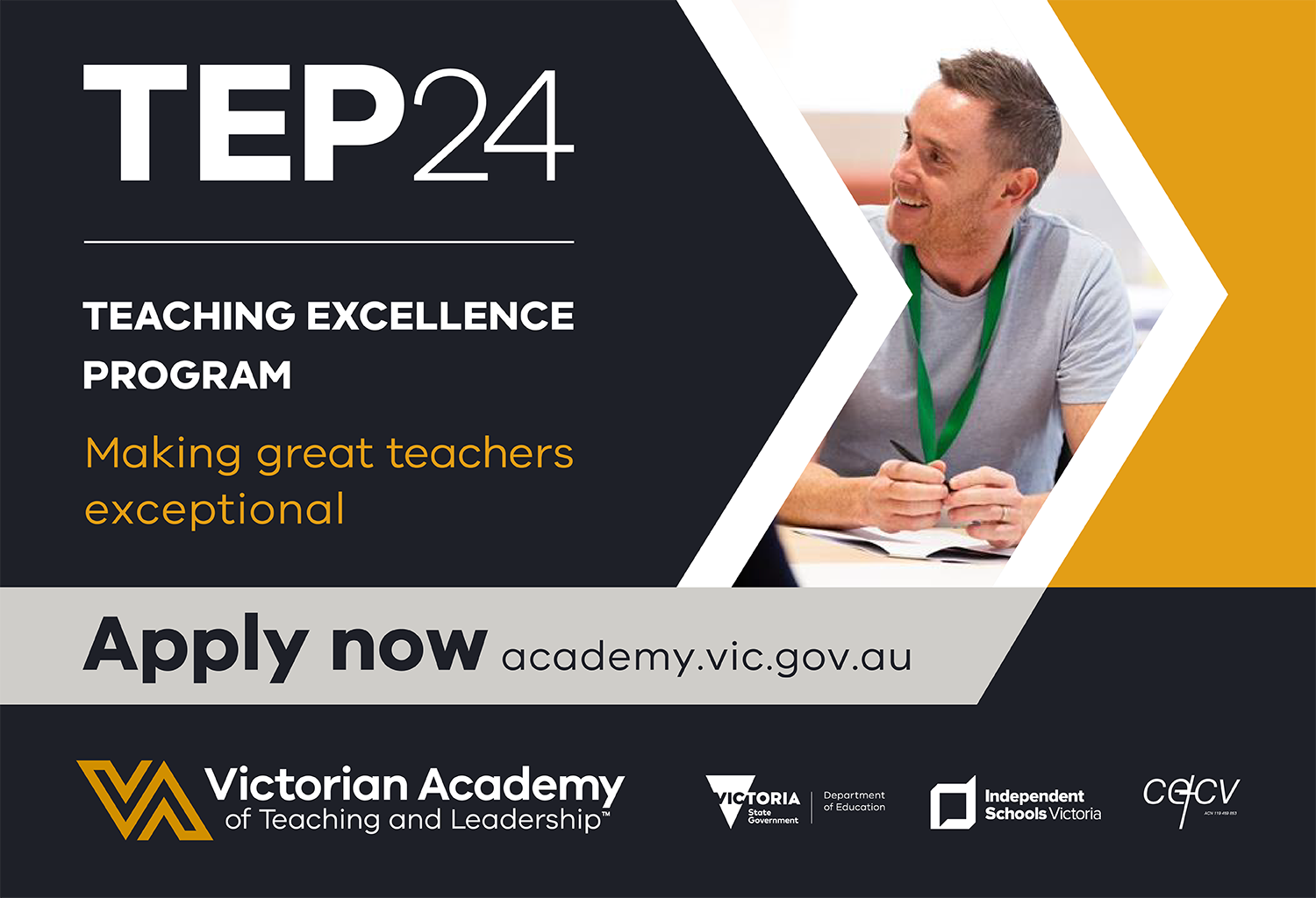 The new year might seem like a long way off, but it's never too early to start working on your professional learning plan for 2024.
If you consider yourself a highly-skilled teacher, or you know any highly-skilled teachers, applications for the Victorian Academy of Teaching and Leadership's Teaching Excellence Program (TEP) are now open.
TEP is the first year-long program of its kind in Australia and enables teachers to:
analyse their practice to deepen content and pedagogical content knowledge in key discipline areas
access contemporary, evidence-informed research and apply this learning to their students' needs
Use a practitioner inquiry approach to deepen their knowledge, capability and confidence to teach even more effectively.
It is open to teachers from Victorian Independent, government and Catholic schools.
You can join a weekly drop-in information session to find out more, ask questions and learn how to submit a high-quality submission.
Applications have been extended until Monday 11 December 2023.
"Programs like [the Teaching Excellence Program] are so important because they firstly help teachers to see their own potential, then they can take that back to their schools and provide a greater experience for kids."
— TEP participant 2023