Inside Our Schools
Celebrating the diversity of
Independent schools across Victoria.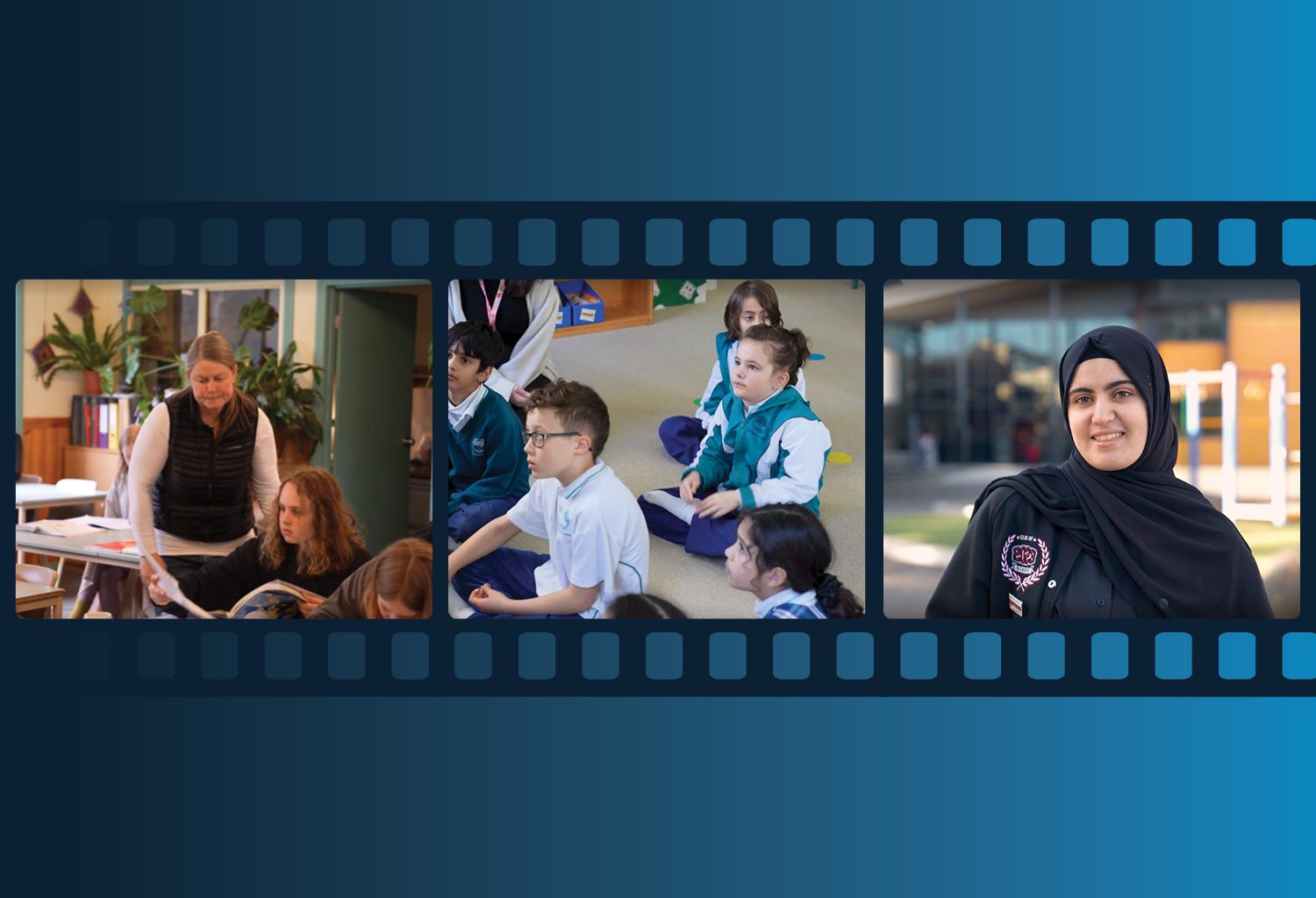 One of the defining characteristics of Independent schools is their remarkable diversity.
This diversity is often not recognised by people outside the Independent sector and sometimes even by those who work and study within it.
This new video series, 'Inside Our Schools', captures the unique spirit of each school through the authentic voices of students, principals and teachers.
They reveal the differences and diversity not only between schools, but within the communities they service.
Alice Miller School promotes firsthand experiences as the best basis for learning, creativity and inner strength.
According to Principal Sarita Ryan, "we promote the idea that teenagers, in particular, crave challenge. They want to experience the full gamut of what it is to be a human being. They want to experience what their limits are; they want to know what their limits are."
Al Siraat College is a co-educational, Foundation to Year 12 school for students from the Islamic faith.
"We have about 30 ethnicities at the school, from very very diverse backgrounds. We're based in the Islamic tradition, so I think that we definitely wouldn't be part of the general stereotype of an Independent school," says Principal, Fazeel Arain.
A consciousness-based education that seeks to nourish students and encourage their full creative potential.
Maharishi School is a culturally-diverse, secular primary school in Reservoir. It takes pride in its ability to nurture young people's individuality and personal traits. In the words of Principal Sonia Culcasi: "One of the most beautiful things is a young person who is confident to express themselves and know their place in the world."