Confidence grows, even in a crisis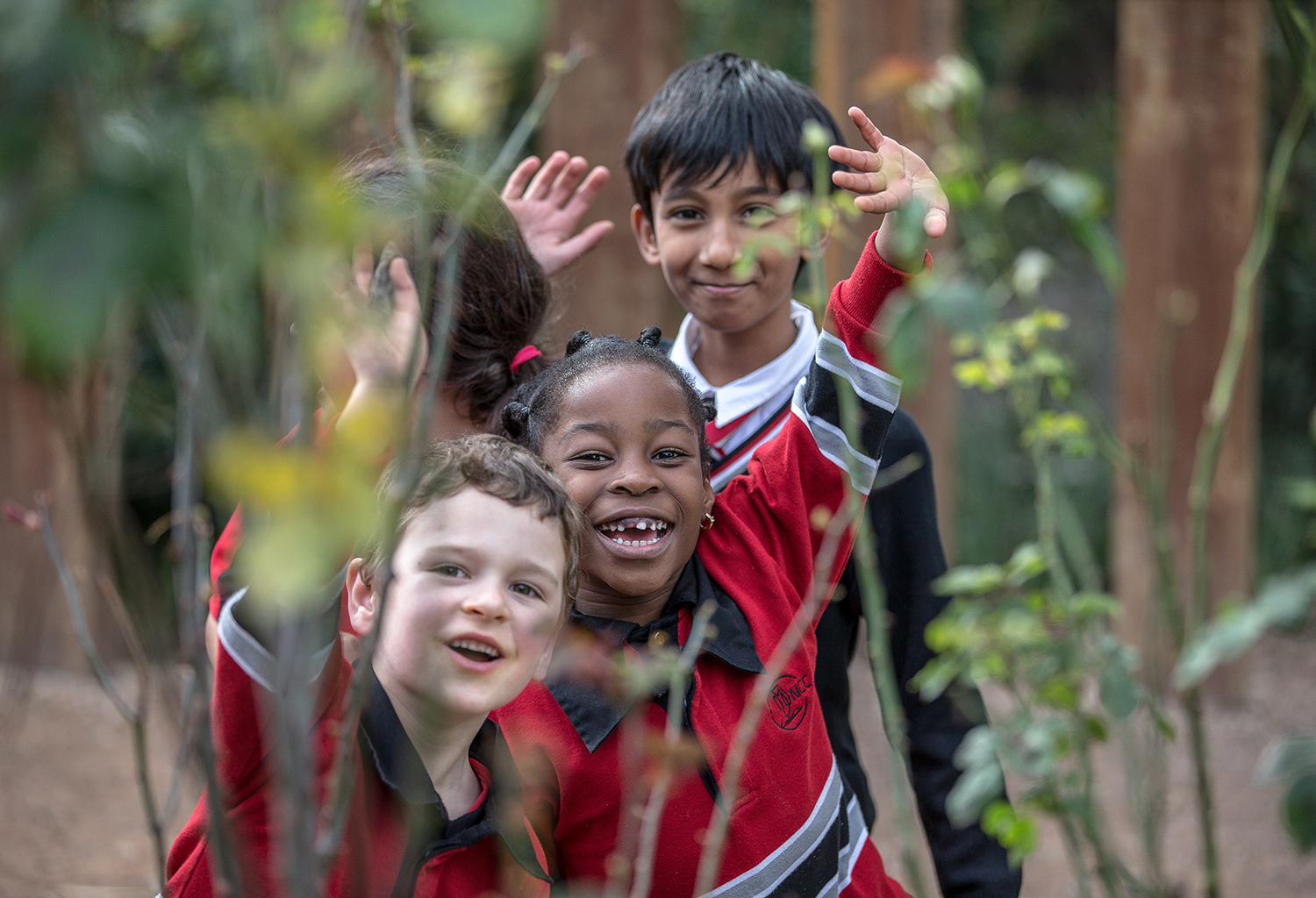 We've been disappointed more than once when we thought the worst of COVID-19 might be behind us, but there are grounds for guarded optimism.
After the stress of last year's pandemic upheaval, and the frustration caused by the recent brief disruption to Term 1, it might be hard to be confident that the 2021 school year will be anything approaching normal. We've been disappointed more than once when we've thought the worst of COVID-19 might be behind us.
Yet there are grounds for guarded optimism. Health and medical authorities have gained experience in identifying, isolating and tracing COVID-19 outbreaks. The national vaccine program that's now being slowly implemented offers hope of greater certainty.
In schools, staff, students and parents are absorbing the lessons from their experience of enforced remote learning. They have learnt how to adapt teaching and learning practices in response to sudden changes in official restrictions. At the same time, we know the pandemic has imposed extraordinary strains on school communities, creating concerns about the affect this has had on the mental wellbeing of students and their teachers.
ABS figures show continued high growth
For Independent schools, Term 1 has brought encouraging news that confirms that the value of their work is increasingly recognised by parents, not only in Victoria but across the country.
The news came in the form of official figures released by the Australian Bureau of Statistics showing continued high growth in the number of students attending Victorian Independent schools, despite a year of unprecedented disruption due to COVID-19 in all schools across the state.
The figures show enrolments in Victorian Independent Schools rose by 3,924 in 2020 – an increase of 2.7 per cent. A total of 151,000 young Victorians – 15 per cent of all students in the state and 20 per cent of those in secondary years – now attends an Independent school.
Overall numbers have increased by 30,000 over the past decade, with the rate of growth again outstripping other school sectors.
The Victorian experience is reflected nationally, with Independent school enrolments growing by close to 15,000 last year, their strongest growth in more than 10 years.
ISV's own analysis adds texture to the ABS data, showing the diversity of Independent schools. Enrolments in special schools, for example, grew by eight per cent over the past year, while close to 70 per cent of students attend schools that serve communities on low to middle incomes.
All of these figures undermine stereotypes about the nature of Independent schools and the students they educate. They confirm that parents from a wide range of backgrounds are confident Independent schools and their staff have the diversity, autonomy and skills to meet the needs of their children.
"All of these figures undermine stereotypes about the nature of Independent schools and the students they educate."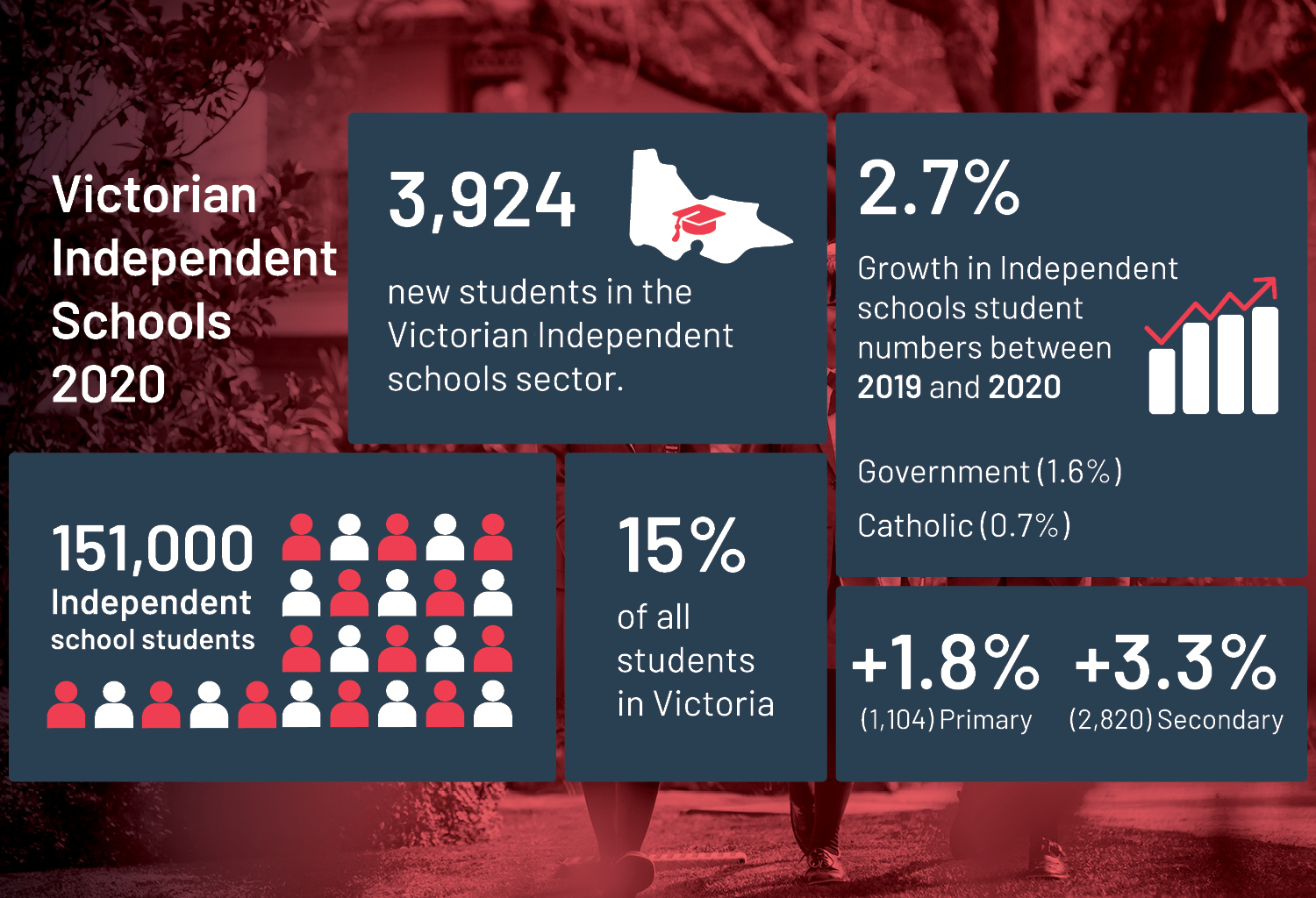 Rising to the ongoing challenges
In acknowledging this good news, I don't underestimate the challenges that Member Schools face. The economic and other impacts of COVID-19 vary, depending on the circumstances of individual schools and their communities. There is, for example, the continuing impact of the pandemic on international education. Another challenge relates to the uncertain implications of the Direct Measure of Income (DMI) method used to determine federal government funding.
Throughout the pandemic, while ISV has paid particular attention to the immediate needs of Member Schools, we have not lost sight of broader challenges our members face and our engagement with governments, state and federal, on a wide range of non-COVID issues, has continued.
Because of these continuing challenges, this week we sent out a confidential survey to all our Member Schools, looking at enrolments, waiting lists and applications to enrol. We're keen to know if you're recording a change – positive or negative – in any of these areas and, if so, why you think the change is happening.
We will use this information to discern if last year's positive enrolment figures are set to continue and to better inform our work on your behalf.
Michelle Green is Chief Executive of Independent Schools Victoria.