Career Allsorts
Inspiring the curiosity and creativity of Primary students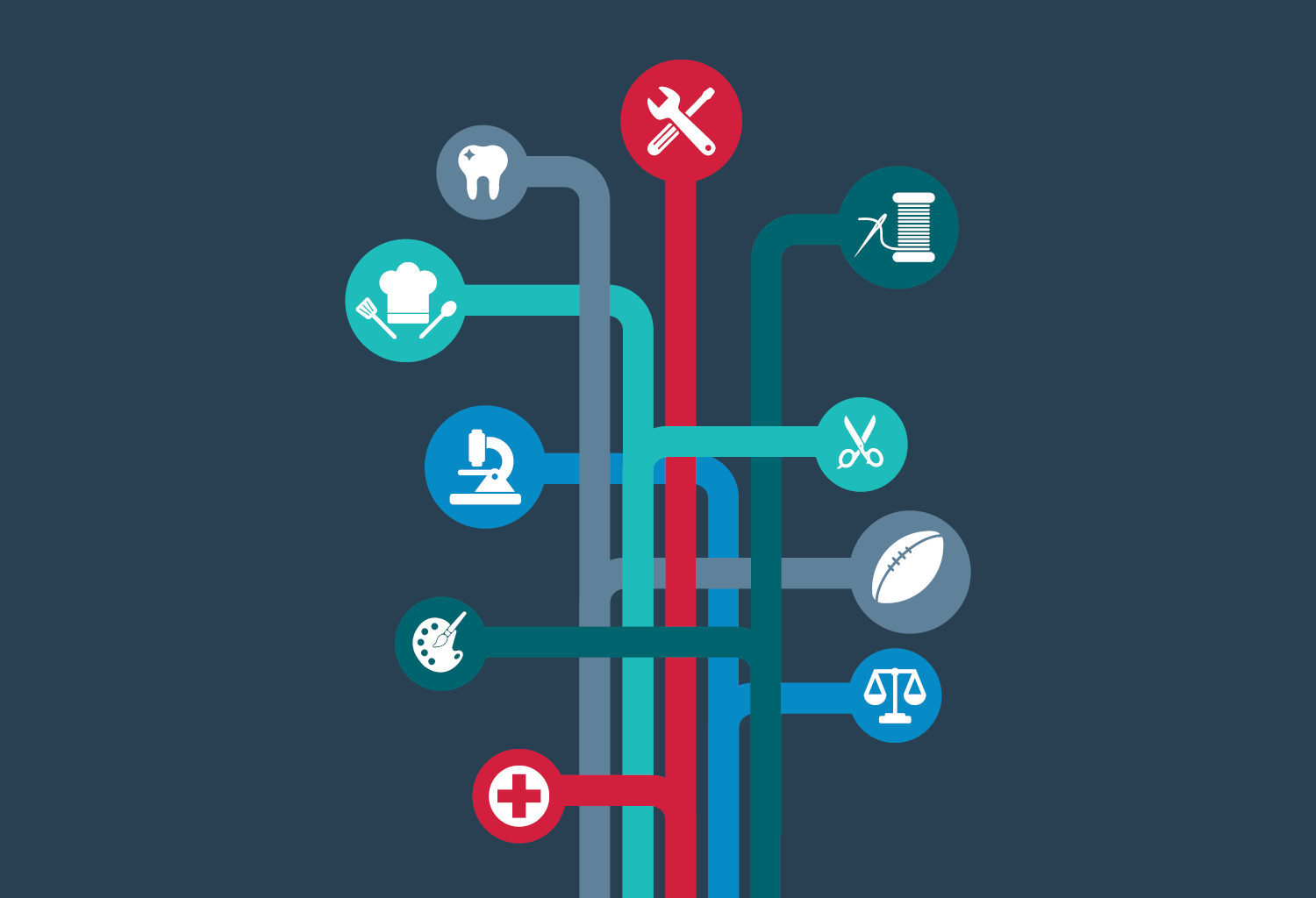 Career Allsorts encourages Primary school students to explore career aspirations through art.
It aims to help students think more broadly about careers, introduce them to a range of career models and challenge any occupational stereotypes. The program is adapted from the Drawing the Future report and Inspiring the future work. It aims to spark students' curiosity and inspire career aspirations.
This program is made up of two activities:
Invite speakers to talk to students about their career

Ask students to paint or draw a job they would like to do when they are older
The 2022 program was a huge success and we are now excited to offer the program in 2023.
Career Allsorts Exhibition
The Career Allsorts program culminates in an exhibition which is held at The District Docklands. The students' artwork from 2022, is accessible at isArtworks.
Watch the inaugural Career Allsorts gallery launch event
Express your interest to participate in Career Allsorts in 2023
ISV has developed supporting documents to help your school be involved in Career Allsorts. Register your interest to be involved in the program on the link below by 11 August 2023.
You will have access to draft templates to invite speakers, suggested questions, and sample information for your newsletters.