Navigating the new school landscape in 2020
Optimising classroom interactions with effective 'teacher talk' and 'student talk'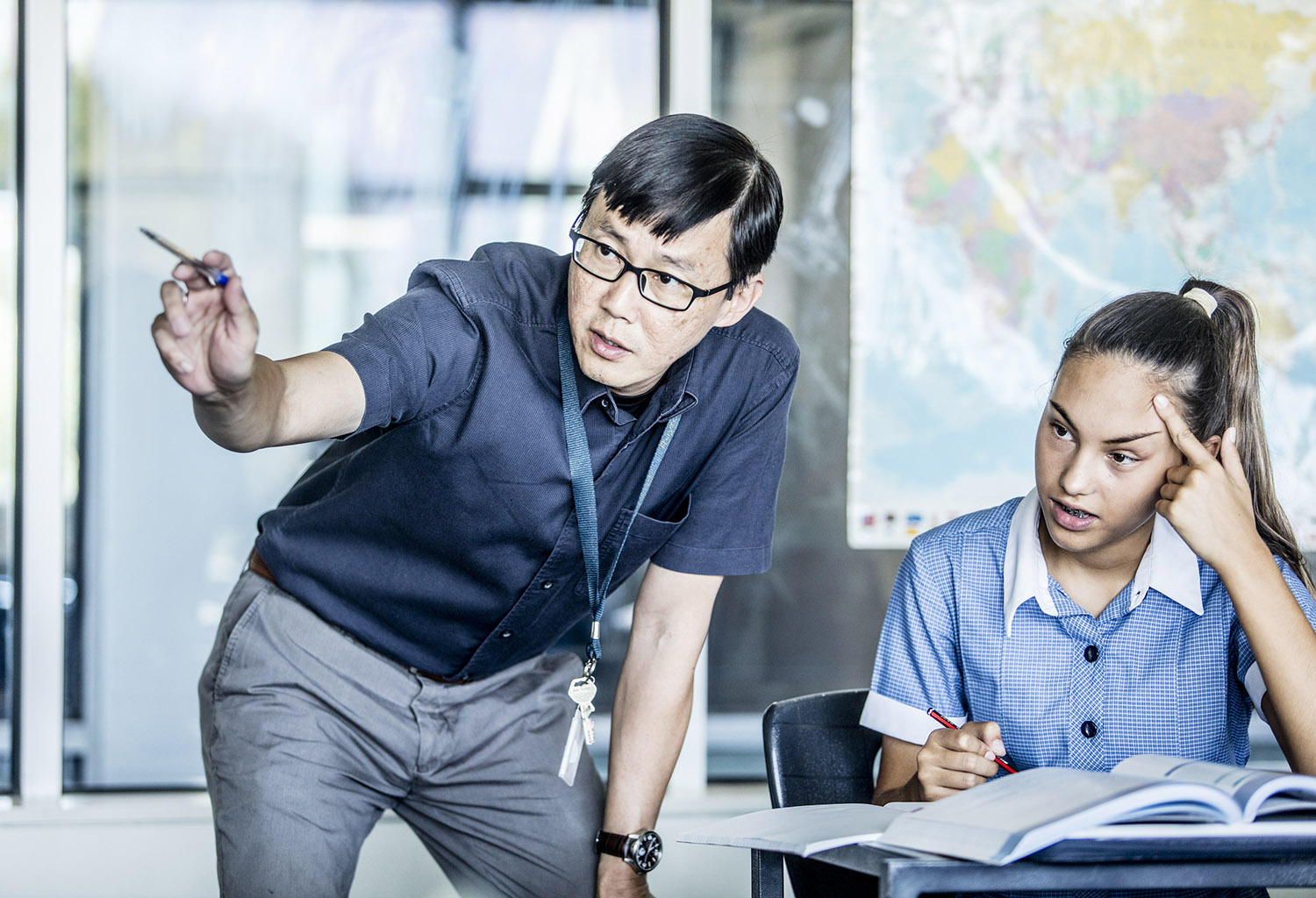 In this week's podcast, ISV's Karen Milkins-Hendry speaks with Sophie Murphy from Language of Learning. Together, they discuss the impact of teacher talk, student talk and peer interactions in 2020. Sophie has also included below a few suggestions that teachers can use in a remote/online environment and when we move back into the classroom.
In a year unlike no other, this has been a question at the front of my mind as we moved our classrooms from school to teaching from home. The entire world has grappled with the significant changes to the way that we interact and connect. In school settings, we faced an immediate need to communicate and teach differently through our computers. Teaching with purpose and clarity to ensure that students were engaged in their new learning context became paramount.
While this is important in all settings, a quick move to teach from home meant creating a sense of belonging with our students and helping them to connect with their peers and all of their teachers while learning remotely. A culture of belonging and connection became more important than ever with the need to nurture and care for our school community as the global pandemic unfurled. Care and support have been at the forefront, yet there was still the need to make sure that our students continued to learn.
When teaching online, there is the ability to connect, to see each other and talk to each other while learning. The importance of seeing others have meant that students still feel a strong sense of connection. Many digital companies have responded, developing apps and tools that can assist our learning platforms to assist with more effective teacher talk, collaboration and peer-to-peer talk. However, it is not just up to finding new tools – they can help enormously and I have listed a few that I recommend under the first point below. But it is the teaching and learning that goes with these tools; the pedagogical practices that support teacher talk.
It is so important to ask surface level questions at the right time and make deeper connections and asking deeper level questions at the right time. However, we know that we do not often plan for talk and specific questions throughout the learning. Perhaps often at the end, where the questions can be too deep too quickly or at the end of a learning sequence. When not planned for, the majority of talk is often more content related and dominated by surface level questions that the teacher knows the answer to, and the students know that there is only a right or wrong answer.
After discussing teacher talk and student talk in this fortnight's ISV podcast, I have included a few suggestions that teachers can use in a remote/online environment as well as when we move back into the classroom that should be considered when planning for and evaluating teacher talk/questioning and student talk/questioning.
1. Don't speak for the entire lesson
Allow students to have time to think, time to consider possibilities and time to be challenged. Try and include talk from as many learners as possible, not just from the teacher. Consider using digital tools to promote thinking, questioning and understanding such as:
2. Provide think and wait time
Provide specific time for thinking, ensure that students know what to do with this time. Using a digital clock on your screen shows students that think time or wait time for answering questions is valued and that it will be used purposefully and regularly. Ensure learners are not speaking over each other.
3. Consider the pace of your speech
Research suggests that students can process approximately 120 words per minute, and many teachers can often speak up to approximately 170 words per minute. This makes it hard for learners to process all of the information provided, especially if you as the teacher is doing most of the talking. Try and ensure that you are speaking at an appropriate pace that suits all of your learners. When in doubt, slow down.
4. Continue to have high expectations of your learners
It is such a hard time for everyone and while we want to be as nurturing and supportive as possible, this does not mean making the learning too easy. We want to stimulate our learners, continue to provide growth, curiosity and challenge in a supportive way.
5. Link each lesson to a clear learning intention and success criteria
You can find an explanation on how to use and learning intentions (LI) and success criteria (SC) at the front of the Big Ideas textbooks that I have written. Use of a clear learning intention and success criteria has such a positive impact on learning and achievement. It ensures that students have clarity on what they are learning and the steps moving from surface to deep in all learning sequences.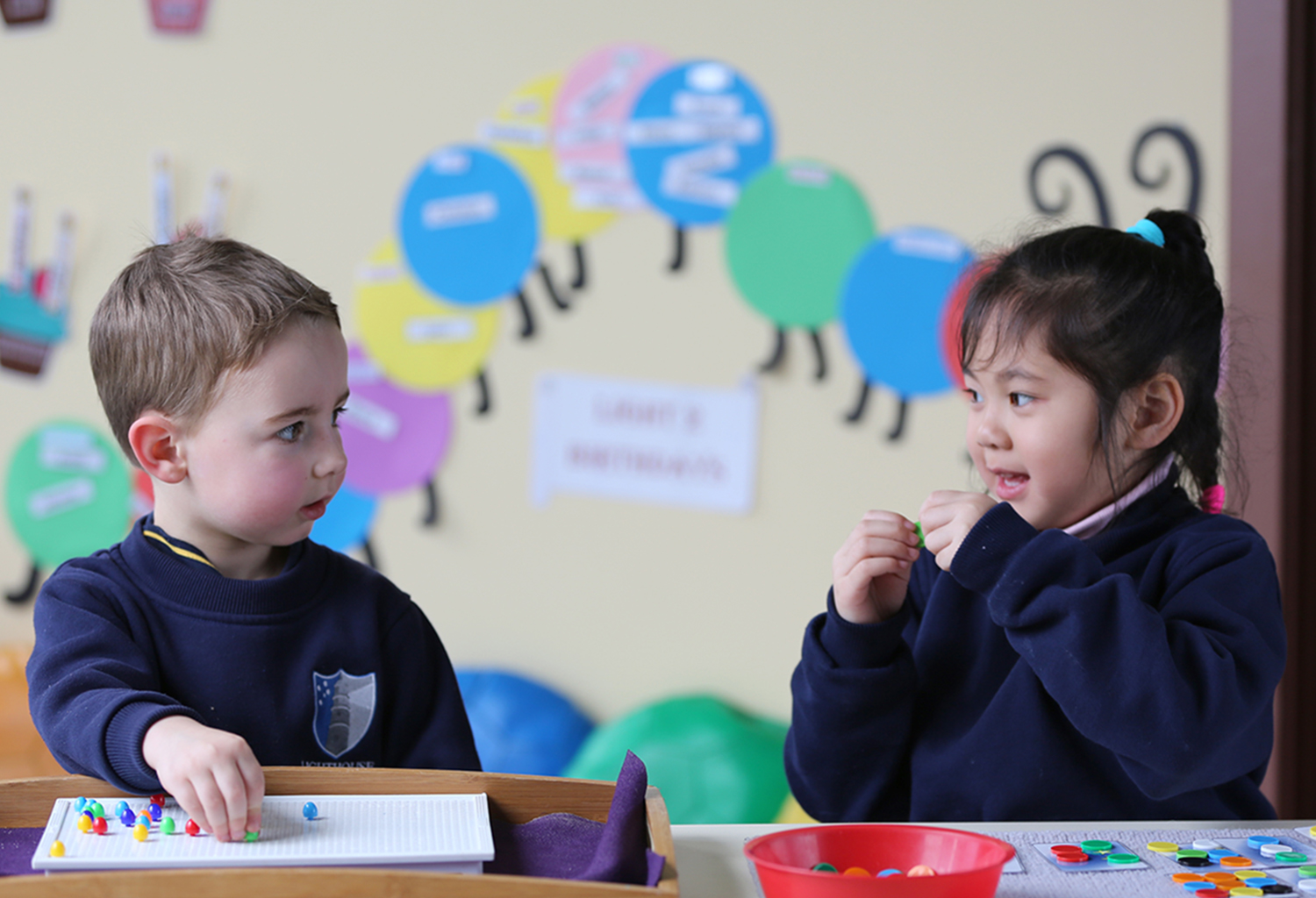 6. Learning should be sequential, moving from surface to deep to transfer
Learning is never a one-off lesson; each lesson builds on top of the other. Knowledge acquired yesterday forms the foundation of knowledge that will be built up today and then transferred to different and new contexts when understood.
Sequential learning occurs when students are aware of what they have been learning (their previous learning experiences), where they are in the learning sequence, where they need to go and, importantly, where to next? How are you facilitating an opportunity for learners to be able to do this?
Try and provide as many opportunities for your learners to articulate this, starting with revisiting the previous lesson for a few minutes and being clear about each learning progression.
Keep making verbal reference to the LI and SC. Come back to this at the end of each lesson. Whether the learning is synchronous or asynchronous, all students need to know where they are, where they need to go and how they are going to get there.
7. Encourage students to summarise the lesson
This can be through the use of exit tickets as outlined above, or provide a summary that can be sent to you before the next online lesson. For young learners, asking parents to type what the learner has said in their own words and send this to you can provide insight into their understanding of the lesson. For example:
Write down three things you learned today.
List two questions you have from today?
If you had to explain today's lesson to a friend, what would you tell him/her?
What part of the lesson did you find most challenging?
What would you like me to go over again next lesson?
Write down two questions you have.
What were the main points we covered today?
Summarise key points from the lesson.
See if students can apply the content in a new way.
8. Check-in regularly for understanding
Are all the online learners engaged in the lesson? Is the learning at a level that is challenging yet accessible? Professor John Hattie often refers to this as the 'Goldilocks zone', where the learning is not too easy and not too hard (or tedious) – it is just right! Are the students experiencing 'Zoom fatigue'? How are they cognitively engaging in the lesson?
9. Incorporate students' interests into lessons where possible
Create a small student interest survey to find out additional information about your students that you may not already know and can be brought into the lessons. Choosing a strategy such as – Sharing for a 'timed' one minute before starting the lesson on a rotational basis to ensure that you get top speak directly to all students.
10. Have fun and be kind to yourself
Ensure that you are having fun and allowing students to feel comfortable and safe in their new way of learning. Reassure your students that you can do this together and that we are all learning how to create meaningful and purposeful lessons together. Include student voice and feedback from them to you, to see what is working for them or not working for them. If you do make changes, based student feedback. Let your students know that you have taken the feedback and have made changes. Keep asking them for their ongoing feedback.
Our 'teacher talk' matters. As educators we have the ability to make our students feel safe, develop a sense of belonging through inclusion and shown that their voices are also valued. While there is always so much to teach and so much information and passion that we want to pass on to our students. We need to plan and consider our talk, evaluate or talk and make it count. When finding the positives to this pandemic, I think about the traditional values of communication and belonging to the changing world of the future, where we may not be face to face but some of the fundamental principles of talking, belonging and interaction are still key to successful learning.
The students that I have spoken to over the last few months have stated resoundingly that the learning that has had the greatest impact for them is one that has been interactive, inclusive, clear and has enabled them to thrive and succeed through being a part of the learning. It is not passive, students need to participate and connect with other learners and their teachers often, whether this is online or within the school context.
I am currently running two different sessions at ISV in 2020 – 'Teaching and leading using high impact teaching strategies' and 'Student voice'. Please keep an eye out for more sessions in the future.